SINCE 1956, QUALITY SERVICE YOU CAN TRUST!
IN SPRINGFIELD &
WEST SPRINGFIELD
professional help and rapid repair service
We realize that you lead a busy life, so we've made it easy for you to drop off your vehicle 24/7.
Free Estimates
Get the right price on your major repairs. We offer offer complete, accurate estimates after examining vehicles on many repairs and AAA, and senior citizens discounts! Contact us today for an appointment.
Convenient Care
Our goal is to make you happy with your repairs - and your customer service. You can get FREE pick-up and delivery. We also provide courtesy loaner vehicles available for extensive repairs
Feel Confident
All repairs are covered under our nationwide warranty! From parts to installations, we guarantee our results so that you know you're getting your money's worth.
Claims Welcome
You don't have to worry about how to pay for your service. Our services are always reasonably-priced, and we welcome all forms of insurance to help you cover the costs.
Two Locations
Find the location nearest you! We have two convenient locations in Springfield and West Springfield so that you can get the service you need anywhere.
Michael Aubrey
West Springfield Shop Manager
Our 2017 ASE MASTER TECHNICIAN OF THE YEAR, MIKE Aubrey, has been recognized as an ASE "WORLD CLASS TECHNICIAN". after achieving the extraordinary accomplishment, he became an ASE certified in 22 specialty areas of vehicle repairs and maintenance!
Of the @300,000 ASE certified technicians presently in the USA, less than 2,000 have been recognized as "WORLD CLASS TECHNICIANS" by ASE since its inception over 30 years ago. We are so pleased Mike's repair skills have been recognized!
we offer same day service
on most repairs.
Expertise Help
Experienced certified experts are at your service to repair the vehicle.
Friendly Personnel
Our helpful and qualified staff will gladly assist you with any issue.
Durable Car Parts
We work only with proven vendors and use high class accessories.
Fast Help
You'll be surprised with how fast our experts are!
Spartan Auto Care operates two convenient auto repair shop locations for automotive repair services in Springfield and West Springfield, MA. Whatever your car repair needs, you can be sure that Spartan Auto Care can get you back on the road in no time with as little inconvenience to you as possible. Also, our ASE CERTIFIED technicians are qualified to assist car owners with maintenance to help keep your vehicle running efficiently for years. When you are looking for an auto repair shop in Springfield, call 413-781-2480 and West Springfield, MA, call us at 413-739-2175 for your auto repair shop needs. 
We encourage all of our customers to think about becoming a member of our discount program. It is a great way save money on simple maintenance and repairs. We also offer gift cards that can be used to repair any of your vehicles when you need it. You can learn more about us by checking out our service pages or calling one of our locations today. Our knowledgeable and skilled mechanics are more than happy to answer any of your questions or schedule an appointment for a professional estimate for brake repair or custom exhaust installation.
Our SYNTHETIC OIL CHANGE SERVICES ALL UTILIZE MOBIL 1 SYNTHETIC OILS
we are AAA APPROVED AUTO REPAIR FACILITY
IN WEST SPRINGFIELD.
Schedule Your Appointment Today
Your Automotive Repair & Maintenance Service Specialist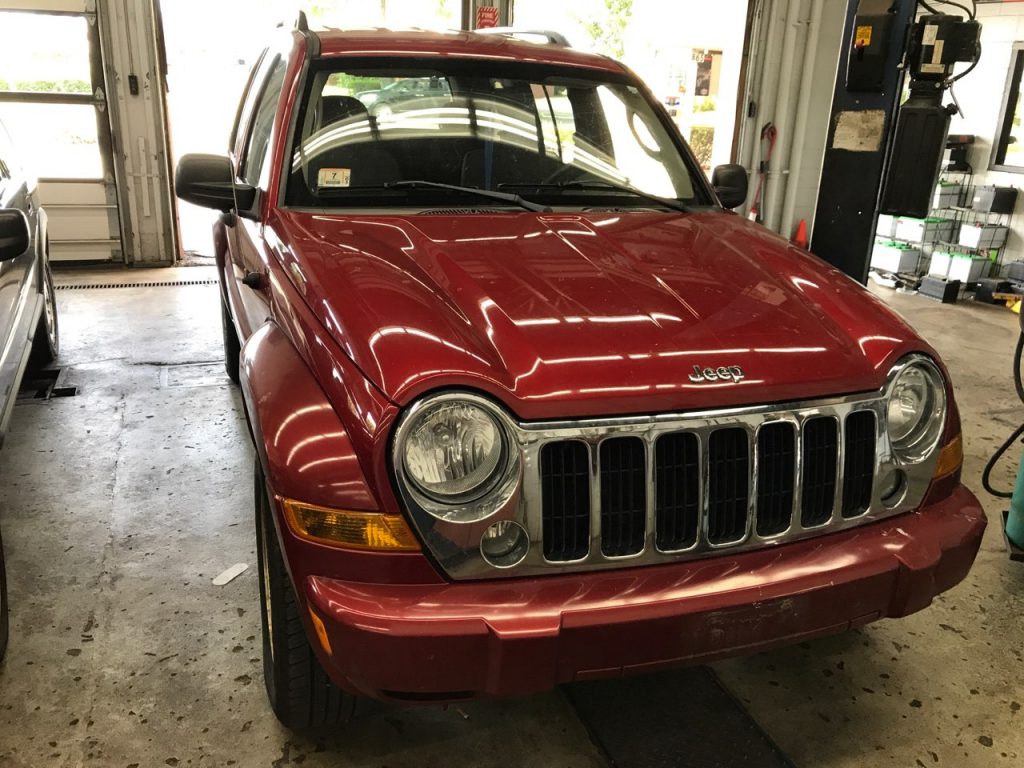 Excellent Service
Everyone at Spartan was very friendly and knowledgeable when assisting me. They were able to assist in fixing my vehicle while keeping me informed throughout every step of the process. The price was great and the service was outstanding. I will continue to take my vehicles to them as opposed to the corporate competitors. I felt treated as a person and not just another customer. Thank you for taking the extra time and care.
Great Service!
"Great repair job on my 2008 escalade went above beyond whatever ever was needed.james the owner is very efficient."
quite knowledgeable!
"Nick at the West Springfield location treated me very well and courteously both times that I was there. I found Nick great to deal with each time and quite knowledgeable! Sincerely,
Awesome job!
"Jimmy is very honest and they do payment plans also. Great shop"
Truly Honest
"Honest mechanic performing quality service for the best price, If you need to get anything done on any vehicle go here and see JIM! You wont be disappointed"
Awesome job!
"Honest mechanic performing quality service for the best price, If you need to get anything done on any vehicle go here and see JIM! You wont be disappointed"
Awesome job!
Customer service and timing was great Awesome! Customer Service was a grea!t! car running great
Excellent Customer Service!
This is my second time coming in to get my car checked out, out of emergency. They are so kind and accommodating. Especially today when to fix my car problem, I'd have to replace a part and it would've costed me over 2k as well as a couple days to get the part they needed. They did their absolute best in order for me to have my car fixed and be able to drive off in it the same day. Now my car is running so smooth and it saved me so much money! Their expertise is unmatched. I will always come here before going anywhere else. Thank you for all the hard work you guys do! It's much appreciated!
Grateful to have a solid repair shop
Traveled to West Springfield for a trade show at the BIg E from Maine. Thieves chopped out my Cadillac Converter on a Friday night in hotel parking lot. Spartan was the only place that picked up the phone at 9am Saturday in the area. Got a rough estimate of $1200 and dropped Honda Element off at 10am. They have a loaner car for $20, which was really useful. They finished repair at 3pm at cost of $1600, the extra was because thieves chopped off multiple oxygen sensors. Grateful to have a solid repair shop open on a Saturday, and able to get the job done by closing time.
Was recommended to come here years ago, and I regret not coming sooner. I seem to have the worst luck with mechanics, I caught the last mechanic shop I tried in the McDonald's drive thru with my car, ordering food on my cars "test drive." Another shop totalled my car, on my birthday. Got an early AM appointment two days after I called, and I dealt with Nick. He was very professional, and knowledgeable. I had just purchased the car, and I knew the wheels were out of balance, as the steering wheel vibrated at 60mph. Car also had a slight pull to the right. I requested a four wheel balance, rotation, and alignment. Very nervous, due to past experiences, and was leaving from there for a three hour drive out of state, so it had to be done right. I also used to work in a tire shop, so I know what to look for with the wheel weights. A few hours later, mechanic came back from test drive, told me vibration is gone and drives smoothly. I'll be the judge of that. Car drives Beautifully! Drove halfway into New Hampshire, and Vibration is gone, she drives nice and straight and smooth. They didn't try to up sell me on anything I didn't need, and Nick took the time to talk to me before I left. I'm used to shops taking my money and rushing me out the door, but the fact that Nick didn't do that will make me a return customer. He gave me a printout of the alignment, the work order, and a little rubber Spartan Keychain. Nice touch. I am more than happy to give them this five star review, and I will be back to Spartan. Thank you Nick, and the guys there, for caring for my baby, when other shops wouldn't. You'll see me again.
Never disappointed, always appreciated!! Honestly, as an educator who lives and works an hour away, I'm always impressed with the Spartan service. It's thorough and cost-effective for the service provided. I keep coming back time and again for great service and wonderful auto work.
Quick, efficient and fairly priced. Nick gave me a time to come in. I was taken right away. The job was done with aplum. Professional, friendly, ...they gave me nothing but confidence dealing with this business.
Responded very quickly through email regarding assessing my brake needs. Extremely professional at all times. Willing to work with me and helping me understand the breaking system in my car and was needed to be done. Very courteous and timely. Gave me a choice to either pick up my car or they could come to my place of residence to pick up my. car. Thank you Spartan Brakes for being so accommodating.
Spartan Helped!
Needed Power Steering Replaced, Spartan Helped! So the part my car needed was on national backorder, so Spartan found a way to fabricate one for me and fix the house for the power steering fluid. Great service, you're lucky to find them when you do.
Jeep Cherokee XJ All around good service. You can trust these guys and they have the skill. Rare combination. Better than the dealer for sure!
Quick friendly expert service Nick and Crew always do a great job at a great price.
Spartan auto care, West springfield, Massachusetts.. "Wonderful service !" Have an old Sebring convertible, which is a Summertime favorite.. Needed the front windshield replaced along with other repairs, The manager Nick, coordinated all repairs, which included a pick up-drop off .. Great service! thanks, Mike King
Needed Power Steering Replaced, Spartan Helped! So the part my car needed was on national backorder, so Spartan found a way to fabricate one for me and fix the house for the power steering fluid. Great service, you're lucky to find them when you do.
Brought car in for preventative maintenance. Rather than doing what I asked for, they took their time to provide recommendations on work that was more important. Despite job costing more than I anticipated, I went with their recommendations and had them do exactly what they felt was best for my car. I hope to build a strong relationship with your shop and will be back.
Nice to visit a service station reminiscent of days of old where you could get an honest assessment and the work at a reasonable cost