SINCE 1956, QUALITY SERVICE YOU CAN TRUST!
IN SPRINGFIELD &
WEST SPRINGFIELD
professional help and rapid repair service
We realize that you lead a busy life, so we've made it easy for you to drop off your vehicle 24/7.
Free Estimates
Get the right price on your major repairs. We offer offer complete, accurate estimates after examining vehicles on many repairs and AAA, and senior citizens discounts! Contact us today for an appointment.
Convenient Care
Our goal is to make you happy with your repairs - and your customer service. You can get FREE pick-up and delivery. We also provide courtesy loaner vehicles available for extensive repairs
Feel Confident
All repairs are covered under our nationwide warranty! From parts to installations, we guarantee our results so that you know you're getting your money's worth.
Claims Welcome
You don't have to worry about how to pay for your service. Our services are always reasonably-priced, and we welcome all forms of insurance to help you cover the costs.
Two Locations
Find the location nearest you! We have two convenient locations in Springfield and West Springfield so that you can get the service you need anywhere.
Michael Aubrey
West Springfield Shop Manager
Our 2017 ASE MASTER TECHNICIAN OF THE YEAR, MIKE Aubrey, has been recognized as an ASE "WORLD CLASS TECHNICIAN". after achieving the extraordinary accomplishment, he became an ASE certified in 22 specialty areas of vehicle repairs and maintenance!
Of the @300,000 ASE certified technicians presently in the USA, less than 2,000 have been recognized as "WORLD CLASS TECHNICIANS" by ASE since its inception over 30 years ago. We are so pleased Mike's repair skills have been recognized!
we offer same day service
on most repairs.
Expertise Help
Experienced certified experts are at your service to repair the vehicle.
Friendly Personnel
Our helpful and qualified staff will gladly assist you with any issue.
Durable Car Parts
We work only with proven vendors and use high class accessories.
Fast Help
You'll be surprised with how fast our experts are!
Spartan Auto Care operates two convenient auto repair shop locations for automotive repair services in Springfield and West Springfield, MA. Whatever your car repair needs, you can be sure that Spartan Auto Care can get you back on the road in no time with as little inconvenience to you as possible. Also, our ASE CERTIFIED technicians are qualified to assist car owners with maintenance to help keep your vehicle running efficiently for years. When you are looking for an auto repair shop in Springfield, call 413-781-2480 and West Springfield, MA, call us at 413-739-2175 for your auto repair shop needs. 
We encourage all of our customers to think about becoming a member of our discount program. It is a great way save money on simple maintenance and repairs. We also offer gift cards that can be used to repair any of your vehicles when you need it. You can learn more about us by checking out our service pages or calling one of our locations today. Our knowledgeable and skilled mechanics are more than happy to answer any of your questions or schedule an appointment for a professional estimate for brake repair or custom exhaust installation.
Our SYNTHETIC OIL CHANGE SERVICES ALL UTILIZE MOBIL 1 SYNTHETIC OILS
we are AAA APPROVED AUTO REPAIR FACILITY
IN WEST SPRINGFIELD.
Schedule Your Appointment Today
Your Automotive Repair & Maintenance Service Specialist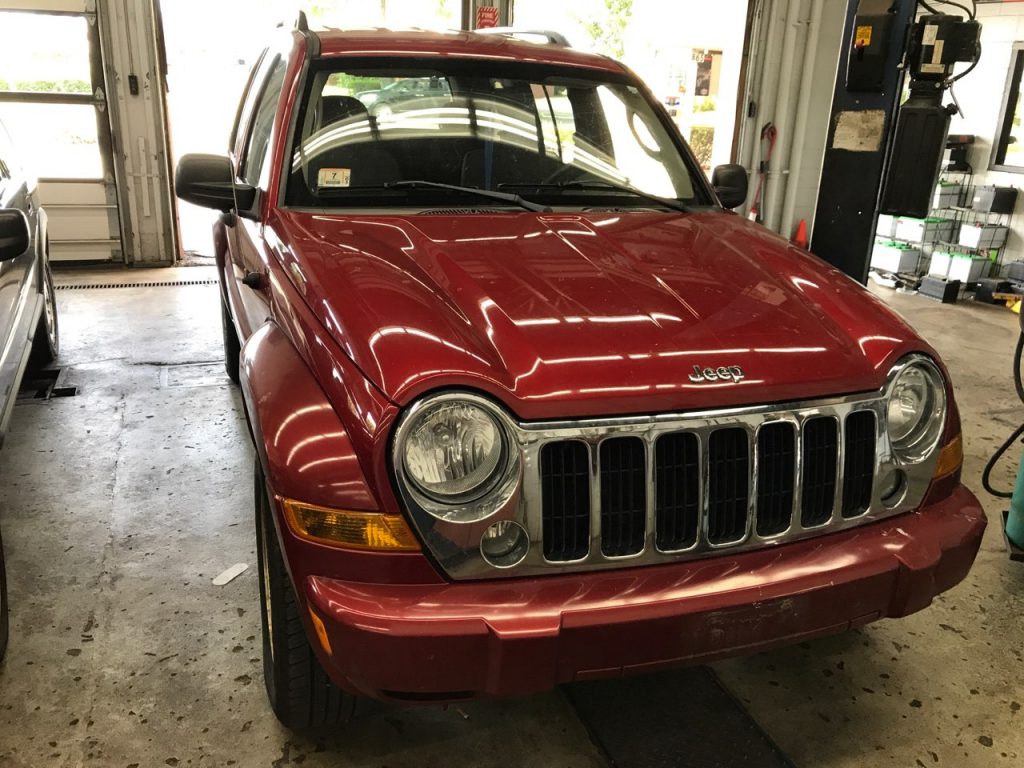 Great
4.2
★
★
★
★
☆
Based on 256 reviews from
review us on
Kevin David
★★★★★
Spartan Auto is the most reliable, trustworthy auto service and repair in the Springfield area. Nick runs a friendly and highly competent team of service technicians. Further, because we have come to trust them, the other members of our extended family have come to respect Spartan as well.Special mention goes to Senior Technician, Mike Aubrey. He's amazing!
Cadija Mercer
★★★★★
Love taking my truck here. Very kind and polite. But when I misplaced my gift cards and found out they couldn't help me. Very disappointed
Jim Reiss
★★★★★
For us, a long-term service relationship, mostly involving a variety of foreign cars. This is a busy AAA "certified" repair shop. The Brothers Katsoulis are polite, straightforward, and definitely try to explain the repair process. Various service personnel (over-the-years) appear to be happy working here. And they do warrant their work product!

David W.
★★★★★
Nick and his team have never let me down and I have been a loyal customer since 1986. I highly recommend Spartan for any repair needs.
meems 2catsmom
★★★★★
Nick and his staff take the time to provide timely updates about your car- all questions answered! The repair work on my car wasgreat and done in a reasonable amount of time.Fantastic car care place! Honest, helpful, willing to listen to customer's view of problem. Definitely THE place to bring your car for maintenance or repair.The staff is helpful and honest- truly the answer to all car needs. Will definitely have my car serviced here…… and you should too😁
Diane Krassler
★★★★★
The staff is friendly and very efficient, the owner is a real nice guy. Get your car done in timely manner. Overall good experience…
Jim B
★★★★★
Incredible service! I don't believe 10 minutes had passed since dropping the car off before they called with a detailed explanation as to what exhaust work was necessary. Because the car was older, I was hoping for some repair work rather than a replacement, and that is exactly what they were able to do. The entire job was done within a couple of hours. I would recommend them without qualification. Very satisfied.
Martha Lavertu
★★★★★
I was traveling from Maine last weekend to the Western Mass area. Unfortunately, my car broke down before I reached my destination. It was a Saturday and I knew my options were limited on who might be open on a Saturday. I called Spartan and Nick offered to take my car in. I had AAA tow my car to the shop and Spartan literally took my car in immediately (eventhough I had arrived close to closing time.) They were able to diagnose the issue (my alternator) and order the part to be ready to fix it when they reopened on Monday. Luckily I had family to stay with over the weekend and then my car was ready by midday on Monday. I am grateful that I was able to get back to Maine by Monday. Spartan helped resolve my car issue smoothly. Car is running great! I'm happy I chose Spartan, they really helped make a bad situation be resolved with little worry.
Clare Curran
★★★★★
Excellent customer service. I needed to get my suspension replaced and called ahead and was able to get my car in the next morning. I was able to use their loaner car for the day, which was very convenient. The service was quick, my car was ready to be picked up that afternoon. They called the next day to check in on how the car was doing and if the issue had been fixed, which was nice. Overall was a great experience
Kathy M.
★★★★★
I moved back to Western mass last year and started the exhausting task of finding an honest reliable mechanic. I saw reviews for Spartan and have been a...

Marcia K.
★★★★★
I have an older car and things happen. I'll call in the morning and my car is always ready before rush hour. They always take good care of me and my car....

Winsted Dine-out P.
★★★★★
Called about car problembrought car in to be servicedproblem assessedproblem fixed quickly and accurately price was very reasonable staff was friendly...